Larnaca Pro Cycle was formed by owners Georgia & Colin to provide a quality service for bike hire in Cyprus centred in Larnaca close to the main Airport, Hotels and Restaurants.
Cyprus is the new frontier for the keen cyclist looking for new terrain to conquer. We have so many fantastic routes to suit all riders. Hill, flat and mountain for both road and off road mountain bikers. No wonder so many of the top teams now train here. Scenic both coastal and inland cycle routes. Even the local Police use bicycles.
We stock Pinarello, Cube, Ridley, Cannondale, BMC, Giant and Ribble. All are of the highest quality and we offer a range of frame sizes and specs to suit. Hire duration to suit you with one day minimum. Cyprus has very good road surfaces (get away from those pot holes!) as it looks to encompass the growing trend of cycling.
Contact us and choose your bike (or bikes) and dates either online or by email / phone to discuss. We offer a fully customer focused first class experience so will deliver your bike to your hotel as required (and recommend or assist with bookings). We've rented cycles abroad so desire to provide what you need.
Talk to us about boot bike racks for your hire car.
A tour can be organised as required on a daily basis to suit your group with and without a cycling guide (Mount Olympus at 1900m in the Troodos mountains for example in a crew cab van up to 5 passengers).
Maps are available for those going out in their own group and of course we are available on call for any issues.
Children's bikes are available for family groups and again these are of an exceptional standard along with e-bikes which are growing in popularity.
Anything you require that's not in our portfolio do not hesitate to ask as we look to add to our stock here in Larnaca Cyprus.
We would expect you to bring your own helmet, shoes and pedals, though we have helmets and pedal varieties to hire (flat pedals too to suit standard shoes). Otherwise we have shoes, mitts, socks, cycle clothing and water bottles for sale.
WHAT DO WE DO?
When you hire a bike from Larnaca Pro Cycle, we set the bicycle up to your precise measurements – which you can specify when you book or anytime up to a week before you arrive. We can deliver the bikes to your hotel if you prefer for your convenience but a visit to our shop is always welcome.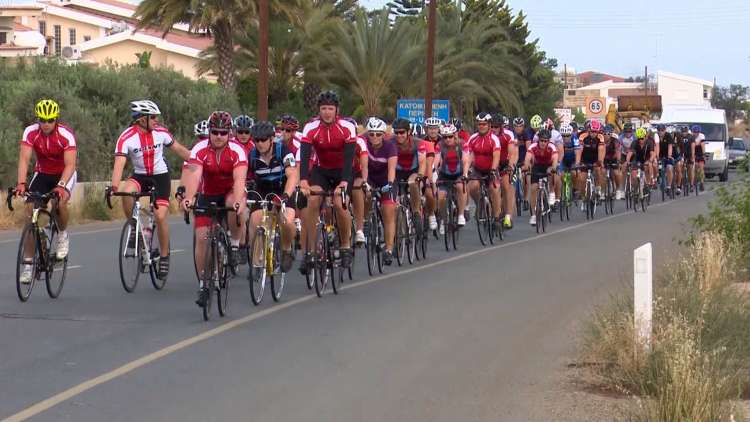 WHY HIRE A BIKE?
No stress or worry about transporting your bike.
No packing of your cycle there and back, resulting in more cycling time and more time to chill out.
No extra transportation costs getting your bike on the plane as well as to and from the Airport and Hotel.
No leaving your bike at the mercy of the baggage handlers.
No insurance nightmares.
And maybe an opportunity to try a different bike out…….